What does clean energy mean?
If you start with yourself first... Sørby utleie has a big focus on becoming more environmentally friendly and delivering clean energy. So the question of what to put on the 5000m2 roof of our new headquarters is a no-brainer. Solar cells are powered by the renewable energy source solar power and, in isolation, if you ignore the actual production of the solar cells, are 100% renewable and clean energy. The solar plant at Holtskogen produces an average of 324,000 KWH annually or 10.4 CO2 equivalents in saved emissions, which is equivalent to driving approx. 200,000 km with an average petrol car.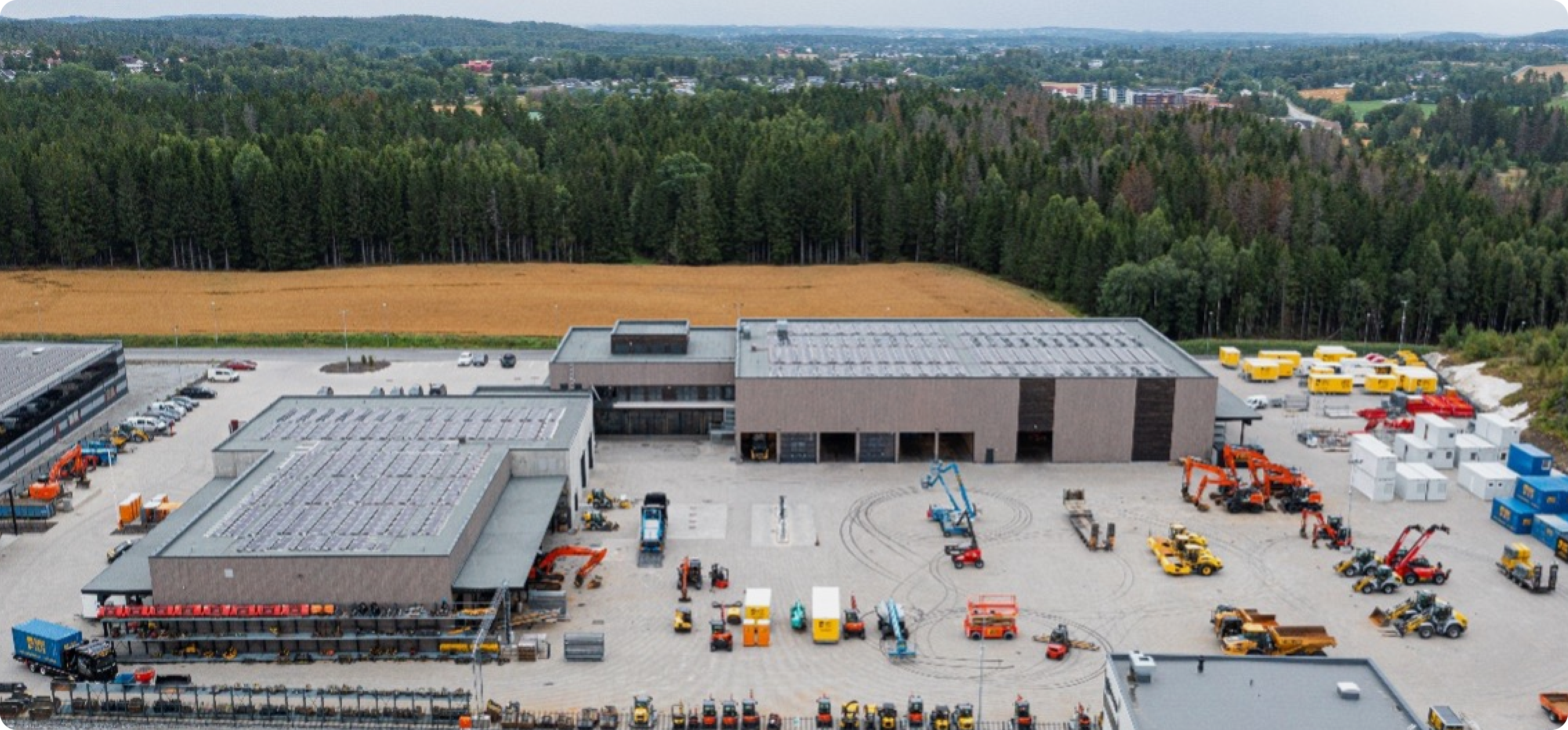 If you see this in the context of the fact that we actually have an enormously large battery bank (approx 2500KWH in total) in all our battery-powered machines, there is great potential both in extracting clean and renewable energy and in storing this in our batteries.
We aim to install solar cell systems at all our depots by 2024, which will give us 500,000 KWH annually in clean energy.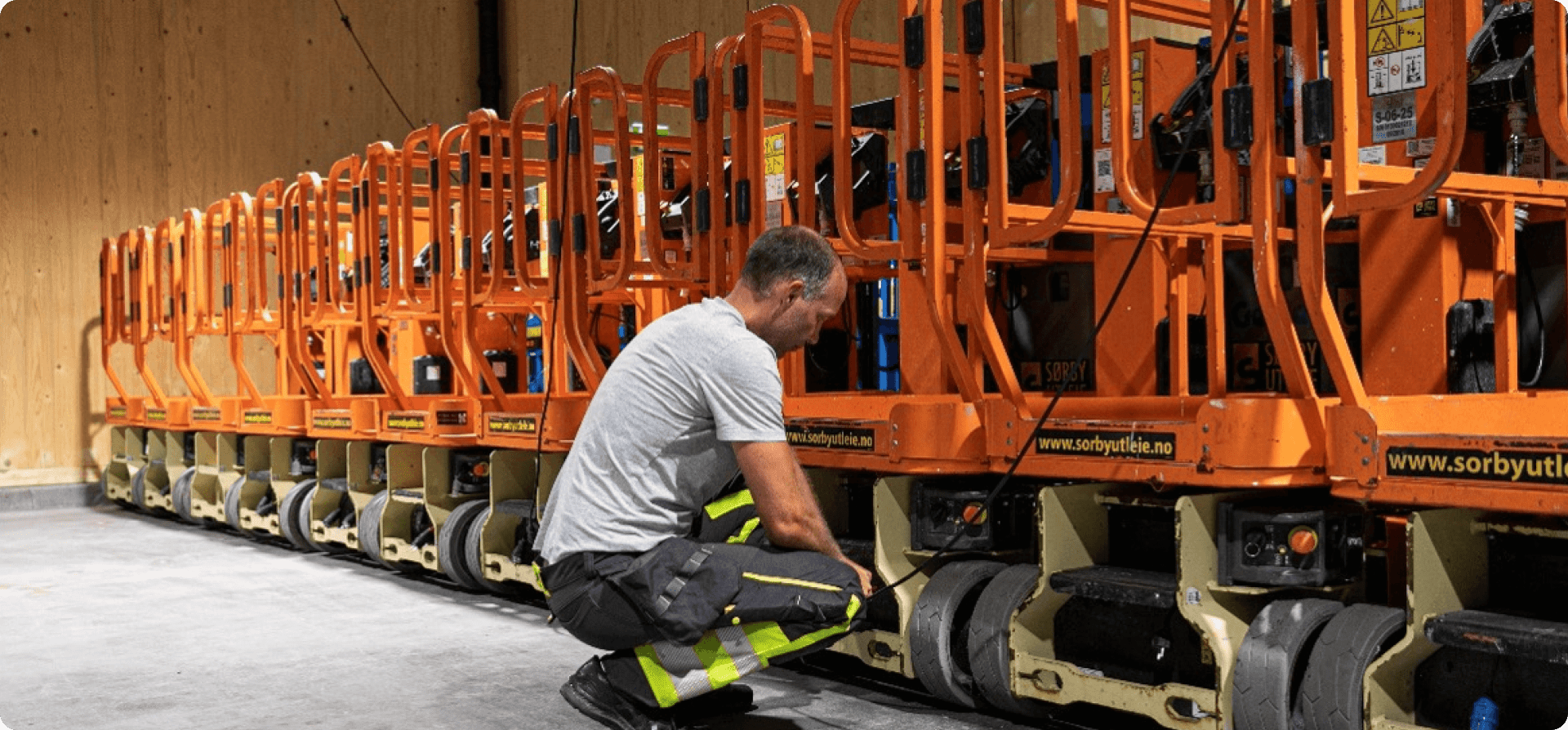 ---
Clean energy on the construction site
Sørby utleie offers temporary energy solutions and renewable energy for construction and construction sites. Through our partners, we help you find the best solutions for your project. The green shift with electrification is helping to drive forward a great need for energy in the form of electricity, it is not always available as much as is actually needed when the large construction machines need to be charged.
There is a lot of new and exciting happening in this area in relation to battery solutions for projects where network upgrades could have become an expensive affair and you can see that temporary battery solutions can help keep costs down with peak shaving and optimization of charging time against electricity price.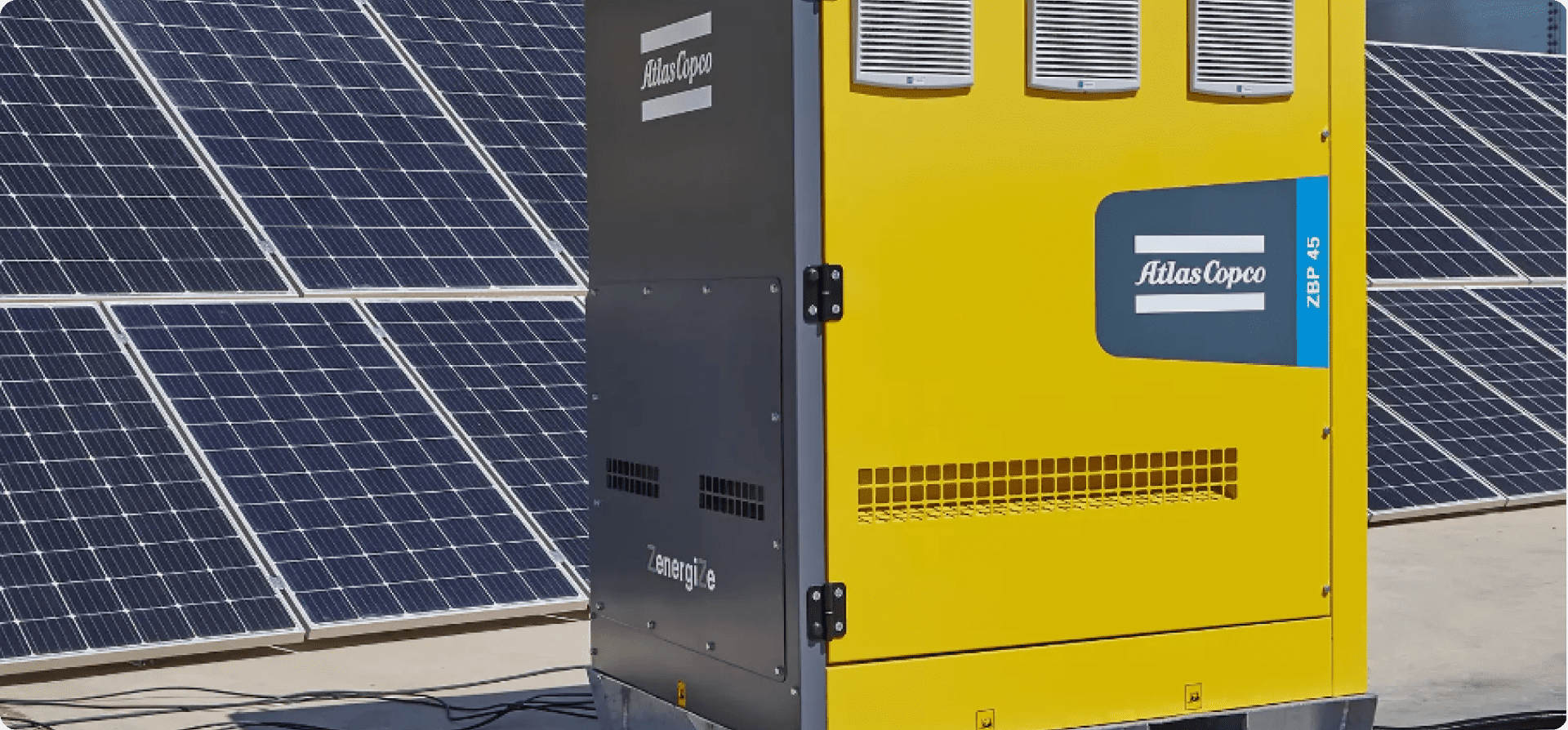 ---
From spring 2023, we can deliver module-based solar cell systems built on frames that are adapted to our barrack rigs. Together with a battery solution, it is actually possible to operate a barrack rig of 10 modules only by supplying a 16 amp current course.
Sørby Utleie seeks to advance United Nations Sustainable Development Goals: