What does sustainable mean?
Economic, social and ecological processes are interconnected. The actions of both public and private stakeholders cannot be considered as isolated, one-dimensional aspects; instead, one must assess the connection between the three dimensions of environment, economy and society. Sustainable development means more than just environmental protection. To satisfy our material and immaterial needs, we need economic well-being and a society based on solidarity. The effects of today's actions on the future must be taken into account so that future generations can also satisfy their needs. Sustainable development requires a long-term structural change in our economic and social system, with the aim of reducing environmental and resource consumption to a sustainable level while maintaining economic performance and social cohesion.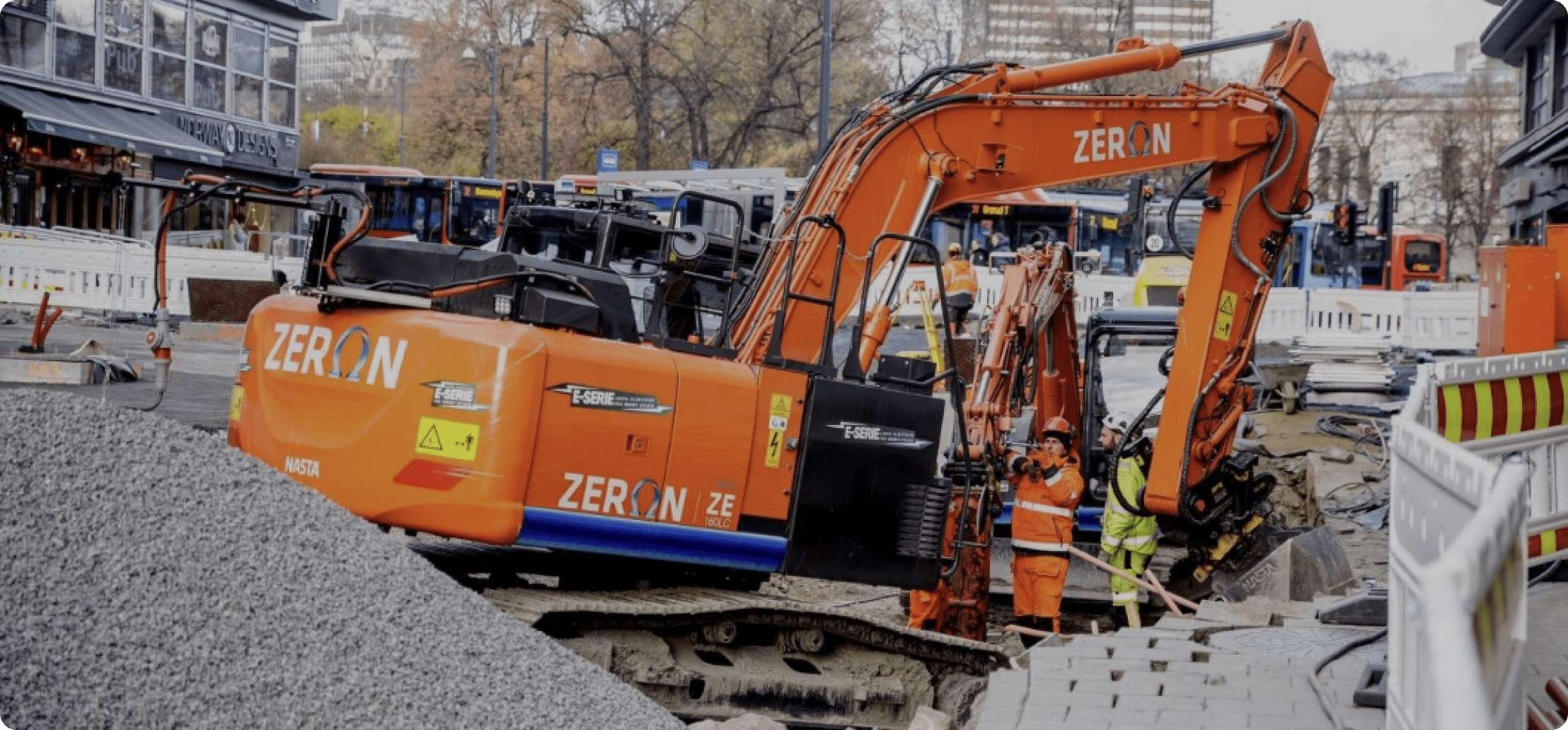 So how is Sørby rental sustainable?
Sharing economy, environmentally friendly and diversity are the keywords.
---
Sharing economy
Sharing resources has been known in business-to-business (B2B) and buisness-to-consumer (B2C) for a long time, and it is becoming increasingly relevant in a world that needs to cut consumption as a result of CO2 emissions and fewer resources. Therefore, not everyone can own an excavator or a jackhammer.
Sharing equipment therefore becomes a sustainable model which means that resources are utilized with a much higher degree of utilization. Renting is also a circular model.
---
Environmentally friendly
The rental industry is undergoing major development, where new emission-free products are constantly being introduced. Sørby utleie has a goal of having a 100% emission-free rental fleet in 2040 and we are well underway with the replacement of fossil-free machines.
Sørby Utleie was the equipment supplier for the world's first emission-free construction site Olav 5 gate in 2019 and was in this respect a pioneer together with the Urban Environment Agency in Oslo municipality. The project showed that it was entirely possible to carry out a large construction project in the middle of a big city completely emission-free and the project provided valuable learning for future emission-free construction sites.
You can read more about this here: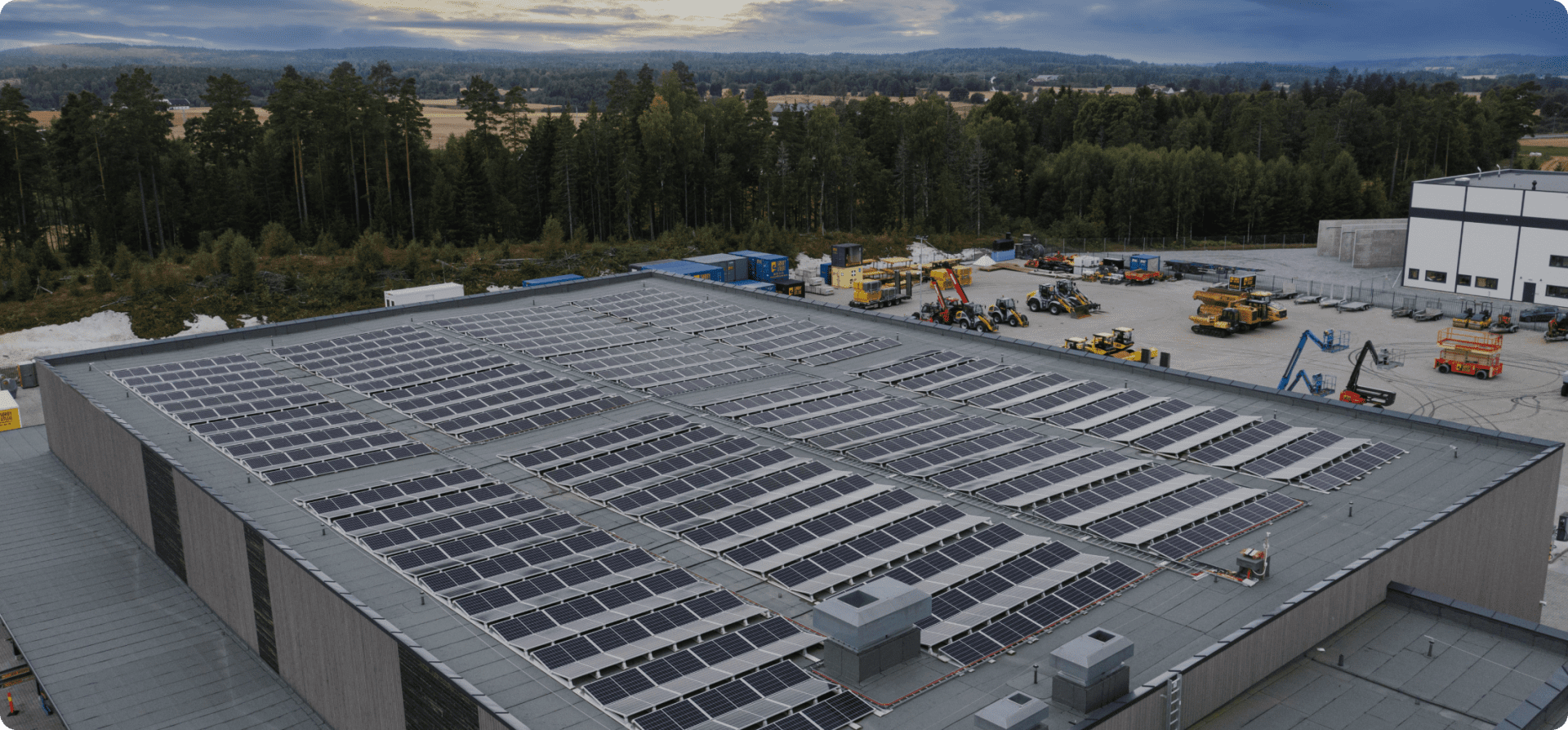 The environment is more than just the machines.
However, the environment is more than just the machines.
Of course, a lot is about changing and optimizing production and operations.
In today's society with major global environmental challenges, drastic measures are required to reduce climate-dangerous emissions.
It is therefore very important for us as a serious player to be able to offer green solutions to meet our customers' requirements. Delivering good environmental products and services is therefore not only ethically correct, but can also give us a competitive advantage.
We dare to claim that we have built perhaps one of the world's most modern and environmentally conscious HQ and rental center at Holtskogen in Tomter.
The building itself is set up in solid wood, wood basically has no negative impact on the environment. It is a natural and renewable raw material and binds more CO2 than what is used in production. It worked with 2,460m3 of wood in elements and support systems, which saves the environment by nearly 4,000 tonnes of CO2, about 28% less than a similar building in steel and concrete.
We have covered all roof surfaces with solar panels which give us clean and renewable energy to operate and charge our battery machines, our machines in practice function as a solid battery bank that stores the power produced from the solar panels.
Diversity
There is something called if you do not consciously work with inclusion, you are unconsciously exclusionary!
Sørby Utleie has an overarching goal of being inclusive and we work actively to have diversity among our employees. We do not discriminate on the basis of gender, disability, background or orientation when looking for new employees.
Sørby Utleie has benefited from a diversity of personnel in order to achieve good service quality. Everyone must join!
Sørby Utleie seeks to advance United Nations Sustainable Development Goals: