Logistics
Our transport department is the heart of the company, here we have put in a lot of work and planning over many years to make this work as well as possible. Approximately 90% of all our leases are transported either in or out with our vans or lorries. Our transport department is managed centrally and we have our own employed drivers who drive our own cars, this provides an enormous opportunity for flexibility and puts our customers' needs for service first. We now have 6 trucks and an x-number of vans that are out on the road transporting our machines to and from building sites, factories, farms and private homes. We have a very modern car fleet, we always think about the environment and sustainability when ordering new cars. All our cars are Euro6 classified, can run on biodiesel or are electric. Our transport department is in operation from 05.30 to 22.30 every weekday and we also have a car out on the road at weekends. Our cars always drive with a load on both roads, and good planning means that we save the environment from unnecessary strain. This is an important contribution in our endeavor to be an environmentally friendly partner with a focus on efficiency and the sharing economy for our customers.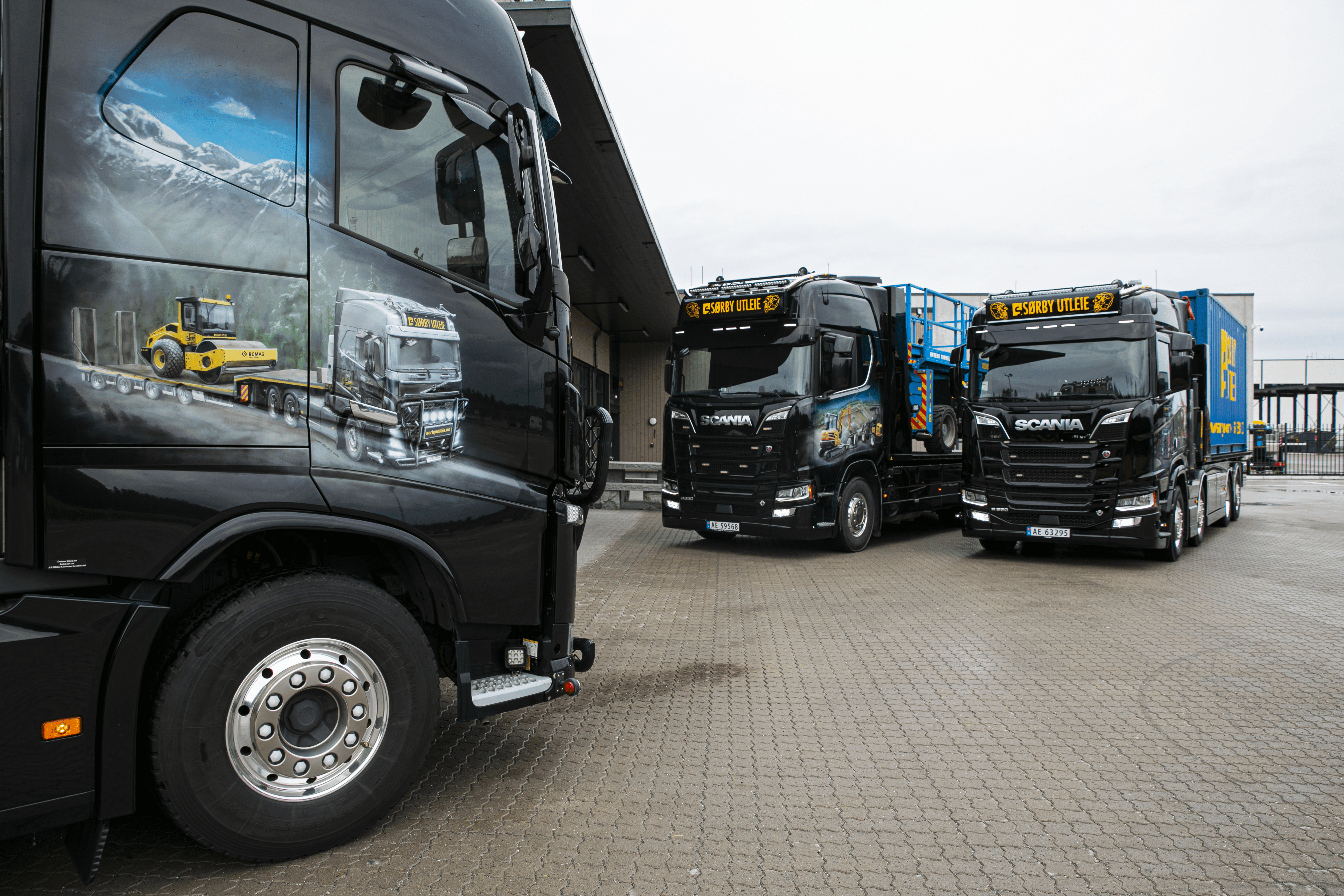 Our drivers take pride in their work and are our safe face to the outside world, they are well acquainted with the equipment we rent out and can operate everything they load on their car, as well as being able to give our customers instructions and training at need. Behind the wheel of our cars, you will always find a Norwegian-speaking, experienced and serious driver. All our cars are equipped with tools, electricity, diesel and recovery equipment, so that we can help our customers out of the strangest situations. All Sørby Utleie's drivers have in common that they like a challenge and don't give up until the job is done and the customer is satisfied. Our drivers do not see this as a job, but as a way of life.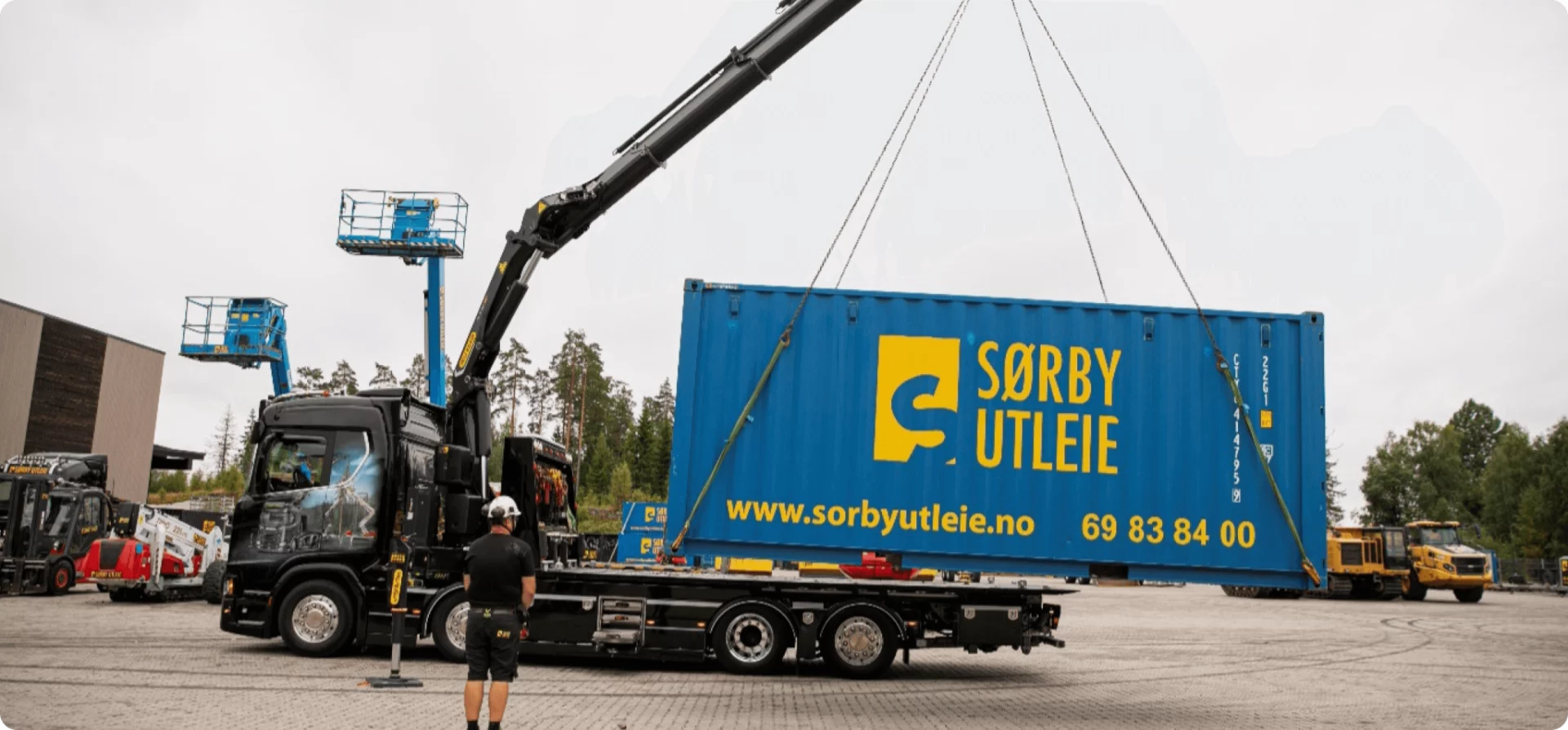 ---
If you meet one of our cars in traffic, you should always be able to trust that we put safety before everything else. A truck from Sørby utleie has always secured the load properly, has good and new load securing equipment that suits the load we transport. This is a challenge we take very seriously as we transport everything from battery drills to 40 tonne excavators on our vehicles. We should never take chances when it comes to cargo securing and if we doubt whether the cargo is secured well enough, then it is not secured well enough. The law on driving and the rest time regulations are followed at all times and our drivers have good working conditions and work in a good working environment. A stressed, unhappy driver will always be able to pose an unnecessary risk in traffic. We see it as our responsibility that everyone we meet along the way gets home safely for dinner every day. If you see us along the road, you should always feel safe.
At all times, we have a high focus on efficiency and quality in all operations connected with the entry and exit of machines and equipment. We are constantly interested in new and better solutions for transport and logistics. In our departments, we have dedicated people who help with reloading so that this takes place safely and efficiently. We also have dedicated zones for reloading, goods ready for delivery and returned goods in our departments. We use our cars efficiently through a shift system to get the most out of each car.