Services we provide
Digitization As part of a larger development project with a new website, customer portal and web booking this autumn, we are giving our customers a much greater opportunity to handle their own customer data, create and edit their own projects and contact persons, book and deregister machines directly from the portal. You have a full overview of invoices, rental lists, etc. This is part of a digital investment going forward that will give our customers a much more efficient, seamless and good customer experience. If you see this in the context of our collaboration with digiquip, which will give the user of the equipment full access and documentation of training such as instructional videos and user manuals, checklists for daily maintenance, declarations of conformity and control documents, then we are approaching a fully digital customer journey. If you want to create a customer portal, contact us here: kundeportal@sorbyuutleie.no and we will help you get started!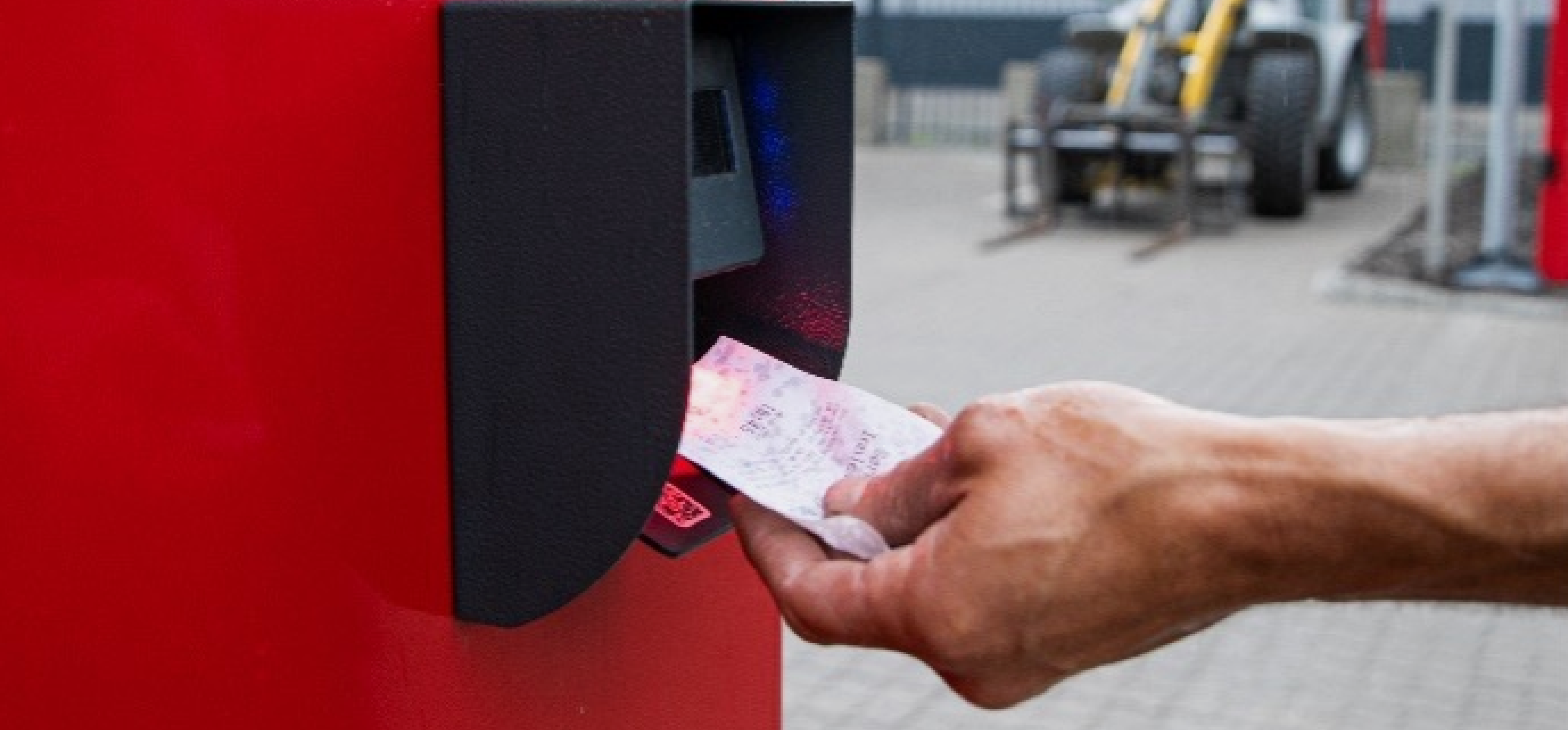 Collection and return of equipment outside opening hours
At all Sørby Utleie departments, it is possible to collect and return equipment outside our normal opening hours, this is a service that must be agreed during our opening hours in order to get a one-time code for entry and for us to prepare the machine to be collected at the agreed location.
---
This has become a very popular solution for customers who can use their time in the most efficient way possible and not have to deal with opening hours. We have made a video that explains the process of returning equipment after closing time at our depot at Holtskogen, see here: https://vimeo.com/manage/videos/512425176/0ddba93d70
We have a similar solution in all our departments!
---
The green shift
From 1 January 2022, it was forbidden to use fossil oil for heating and drying on construction sites and by 2030, Norwegian construction and construction sites must be completely emission-free.
We are therefore in the middle of a major transformation for the building and construction industry, and in order for the green shift to be realized, we must electrify the construction site to a large extent. We can offer complete solutions for emission-free building and construction sites. Sørby utleie has entered into a partnership with Electrix to meet the challenges this will entail. With this collaboration, we can offer, among other things:
· Complete solutions for emission-free building and construction sites.
Project planning of high and low voltage solutions.
· Delivery of high-voltage solutions, temporary transformer stations, low-voltage test current systems and battery solutions
· Emission-free heat and dry.
· Offer operation, guarding and emergency response for these solutions.
· Operations manager responsibility at high-voltage installations.
· Large selection of emission-free machines.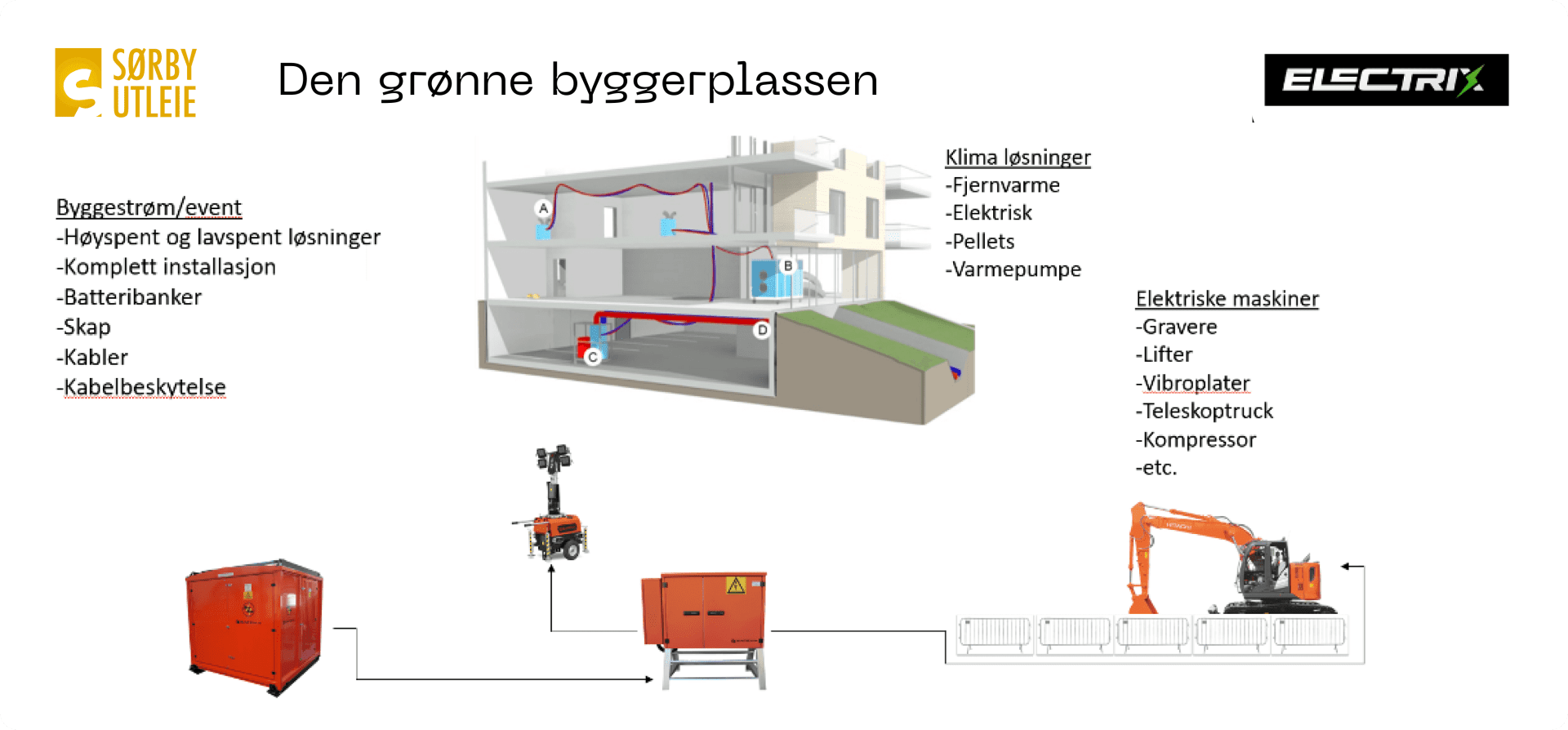 ---
Barrack assembly
We have a barracks department which consists of 4 employees and approx. 550 piece 24-foot barrack modules. The range of barrack types extends from simple dining barracks to more advanced toilet and shower solutions. We have chosen to go for a modern type of steel module with sandwich elements in the walls that provide good flexibility and good insulation. We deliver whatever the customer wants and also in this department have a high focus on customer service and flexibility.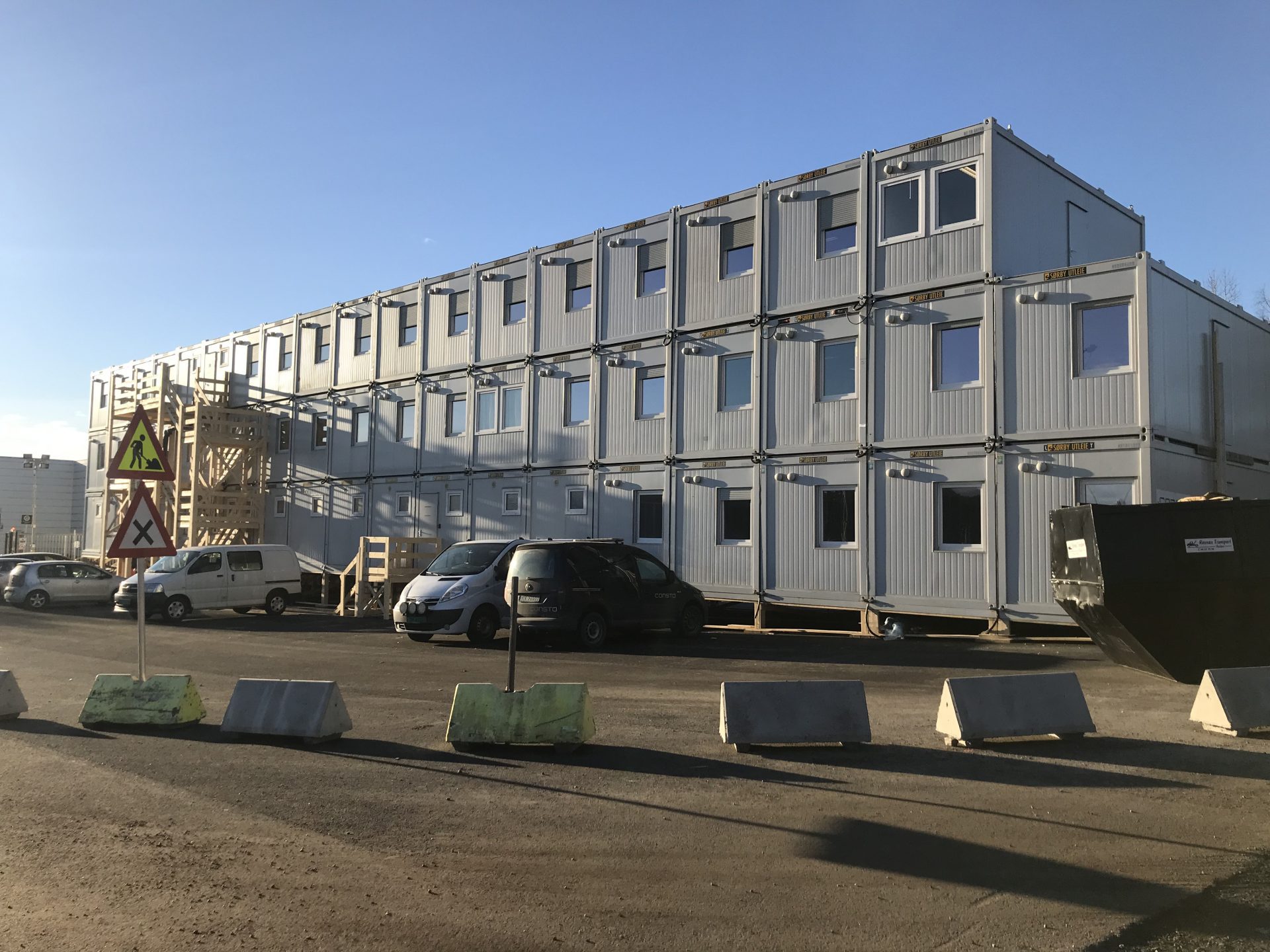 ---
Our deliveries can range from a simple dining room or bedroom to a temporary ambulance or a crew rig of up to 80-100 modules. We install electricity, pipes, build undercarriage, terraces and stairs according to the customer's wishes. If you can't find what you want in the standard range, we are happy to rebuild or find a good solution together with you.
Our barrack fitters are permanently employed Norwegian-speaking craftsmen who have made it a profession to assemble barrack rigs. They do not say no to a challenge and do not give up until the customer is satisfied. We can guarantee you that you will be satisfied with the service this team provides!